End Panels
Small Wood End Panel
Medium Wood End Panel
Medium Upholstered End Panel
Medium Wood Swingout End Panel
Large Wood End Panel
Large Wood Swingout End Panel
Pew End
Clarity™ and Vista auditorium seating have a variety of end panels available. Including small, medium and large, as well as pew end options. Upholstered and solid wood aisle panels are both available. As well as swing-out ADA compliant panels. They have an easy release mechanism, and can be added to any row end. Personalization is also available. We can apply or engrave symbols or custom designs.
Download Auditorium Brochure
Download Auditorium Seating Selector
Gallery
First Baptist Church - Muskogee, OK
Lenexa Baptist Church - Lenexa, KS
Lenexa Baptist Church - Lenexa, KS
North Creek Church - Walnut Creek, CA
Boca Raton Community Church - Boca Raton, FL
Glad Tidings Assembly of God - West Lawn, PA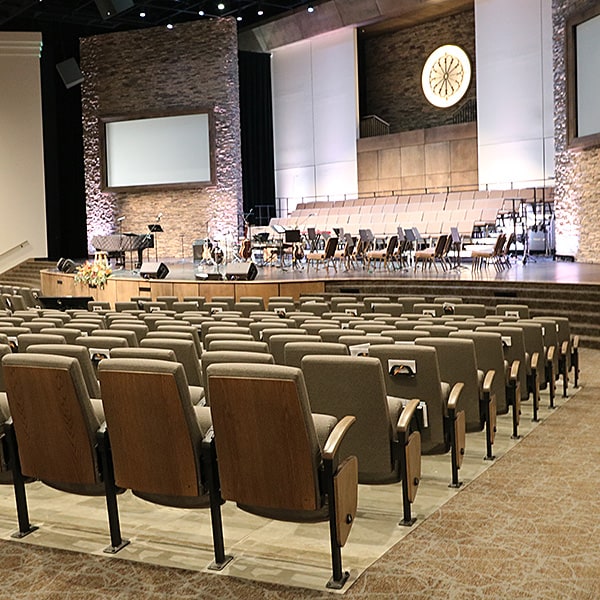 First Baptist Church - Russelville, AR
Temple Emmanuel - McAllen, TX
Our team is here to help with questions. Let us know how we can assist.