All Wood Pews
Solid Wood Straight Pew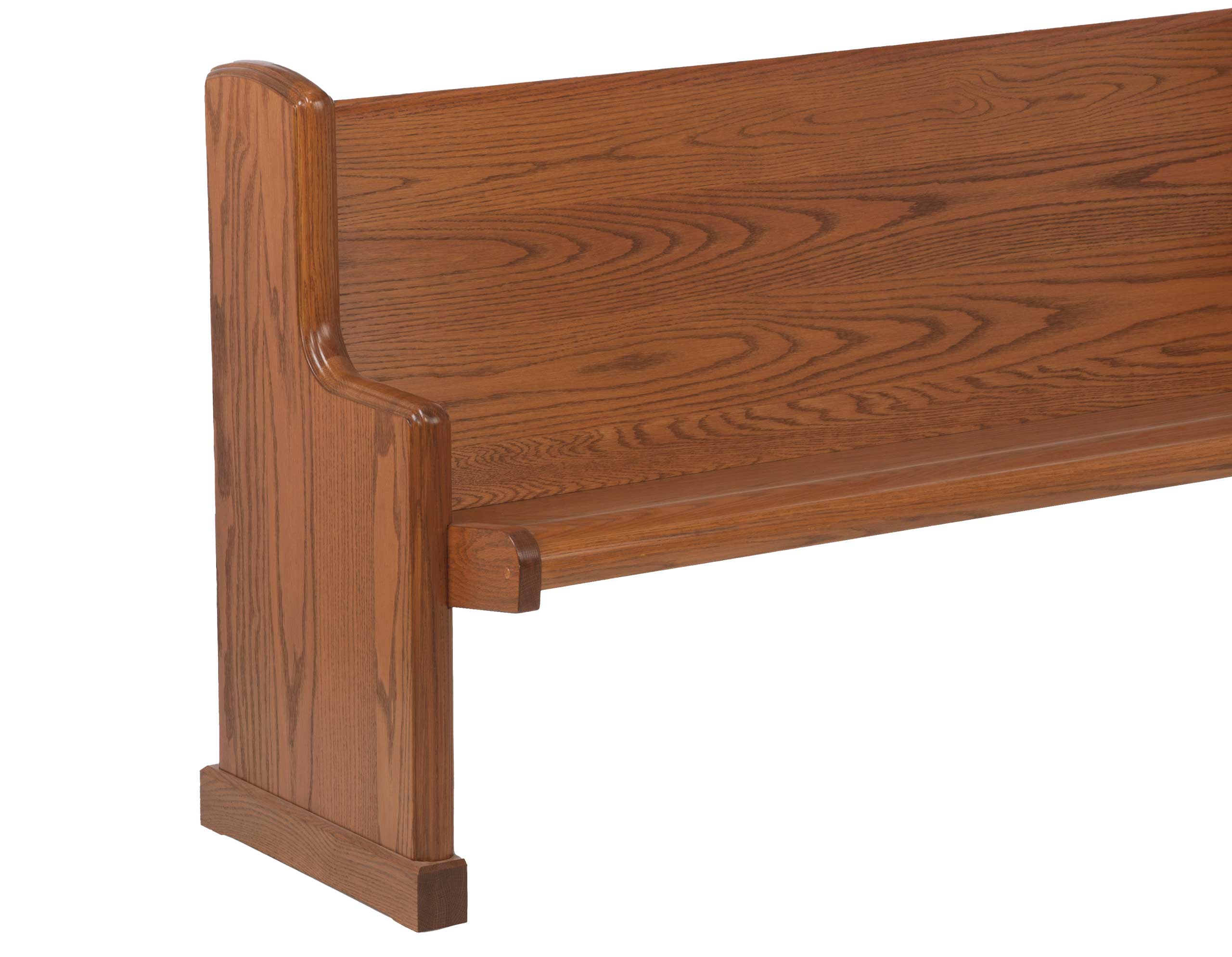 Solid Wood Straight Pew
Quality all wood pews create a warm and inviting worship space. We can customize any pew to your exact needs. Truly making furniture, for the way you worship. All of our pews include our first to market ergonomically contoured seat. Our pews offer noticeably superior comfort.
All of our wood seating is finished using a state-of-the-art finishing process. This process offers a durable, long lasting finish on your pews, and offered in multiple colors. You can work with your local sales consultant to create a custom finish color, or even color match existing wood items in your facility. And all of Sauder Worship Seating pews come with a standard 25 year warranty. Giving you confidence in our construction.
Take a look at our all wood chair options that coordinate great with solid wood pews. And don't forget to look at the custom made products from our Chancel department. We can create custom work that will coordinate perfectly in your worship space.
Download Pews Brochure
Gallery
Good Shepherd - Garland, TX
Good Shepherd - Garland, TX
Annunciation Greek Orthodox Cathedral - Houston, TX
St. Regis Catholic - Bloomfield Hills, MI
St. Regis Catholic - Bloomfield Hills, MI
St. Andrew's United Methodist - Plano, TX
St. Mary's Catholic - Joplin, MO
St. Johns Episcopal Church - Tampa, FL
St. Pius X Catholic Church - Granger, IN
St. Mary's Church - Auburn, NY
St. Mark Greek Orthodox Church - Boca Raton, FL
Sacred Heart Chapel Notre Dame University - South Bend, IN
Holy Spirit Catholic Church - Atlanta, GA
St. Paul Catholic Church - Jacksonville Beach, FL
Our team is here to help with questions. Let us know how we can assist.